Many times while executing a report in pentaho we need to perform some pre and post processing steps as per the functional need. The pre-processing steps would include authorization of report of access, formatting and validating input parameters. Post processing steps would include keeping a report output in file system and sending email notifications to stake holders. Can pentaho report designer(PRD) support all these steps or do we need some another mechanism to perform these steps? PRD alone will not be able to perform these steps. If we can execute pentaho report from xaction then xaction will facilitate us to write logic for pre and post processing steps.
Scope of this Article:
This article covers detailed steps to invoke a pentaho report from xaction.
Technology:
Pentaho Design Studio 4.0 (EE, CE)
Details:
Open a new xaction at define process page, Add outputType and outputTypeList as inputs under Process Inputs.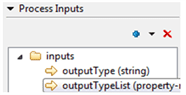 For output type please fill the fields accordingly as shown in below screenshot with text/html as Default Value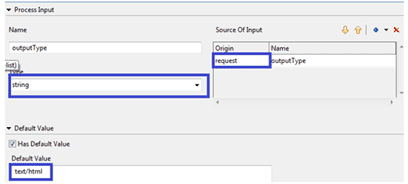 For outputTypeList , select property-map-list as Type. please fill Source of Input and Default Value fields as per below screenshot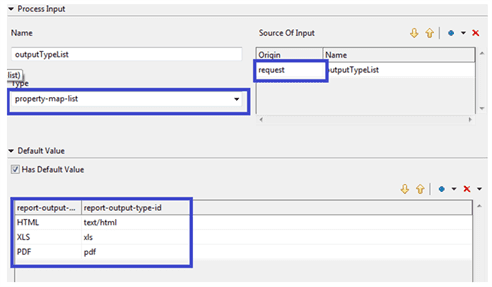 Under process action tab, add Prompt/Secure Filter step, Rename it to output type and fill prompt details as per below screenshot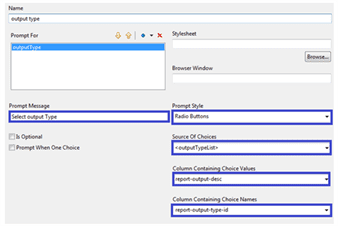 Add Pentaho report and fill the details as shown below, My prpt and xaction are in the same folder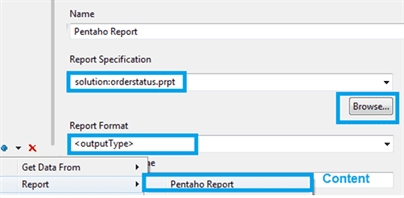 Add Content to process outputs fill Output Destination details as shown in the following screen shot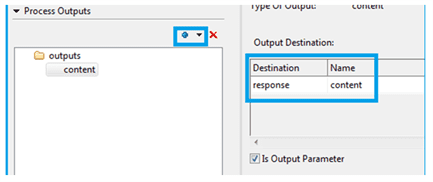 Save it and refresh puc and execute this xaction.
You can find the following screenshot when you run it in the new window, Select desired output type

Summary:
This article helps you to understand detailed steps to call pentaho report from xaction Walking Tree promotes Pentaho and we support the corporates as well as the developers to ensure that the business is able to take complete advantage of Pentaho's wonderful capability. In case you are looking for professional assistance then do visit our website to get in touch with us.
Reference:
http://wiki.bizcubed.com.au/xwiki/bin/view/Pentaho+Tutorial/How+to+reference+prpt+from+xaction