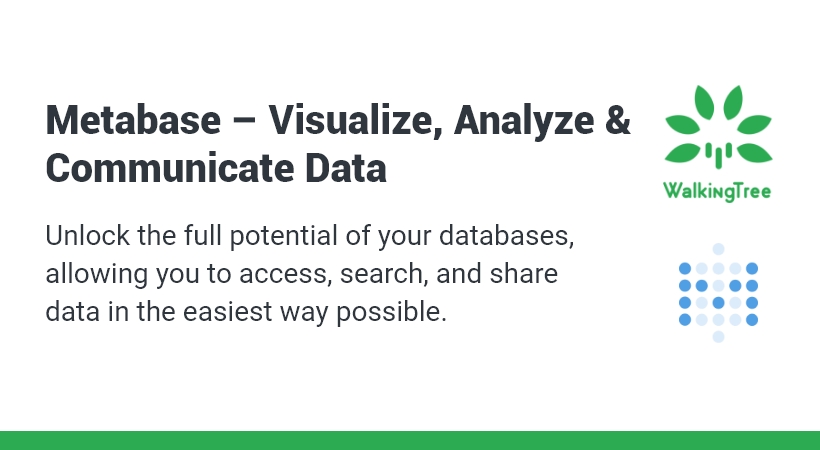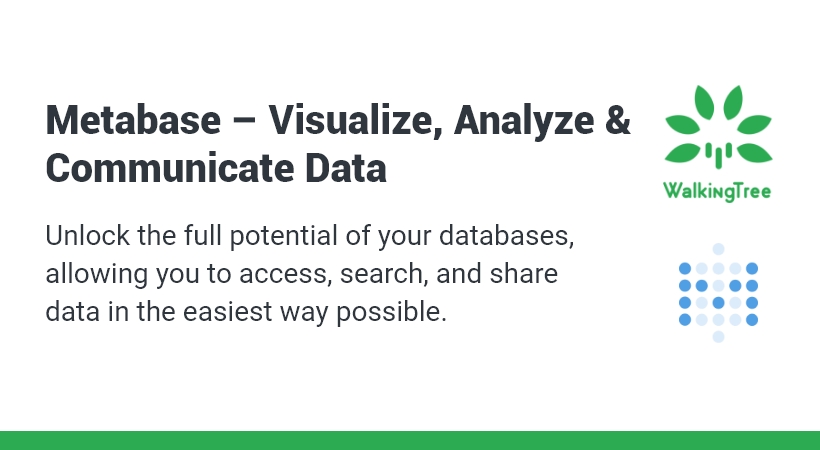 The best business intelligence platform enables gaining insights from data simple and easy to convey to stakeholders. This is especially true now that modern businesses can collect data on virtually every element of their operations, from sales and marketing to workflows and productivity, hiring and HR, and overall performance and profitability. 
Many of these data points, on the other hand, exist in isolation, necessitating the use of the best BI tools to connect the dots. Business intelligence entails the capacity to look at a specific aspect of a company's operations while also tying essential data from other sources into a larger picture.
A quick introduction is in order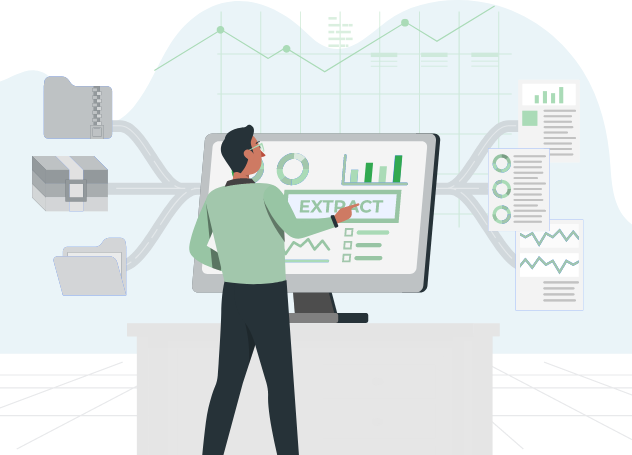 Metabase is an open-source and very powerful visualization tool that makes data more accessible and actionable through visualization. It enables its users to quickly uncover and share insights across their organization. Teams can easily create dashboards, schedule email reports, and ask simple questions using a simple graphical interface.
 This tool allows you to create business intelligence and analytics graphs in minutes using a graphical interface. It doesn't require any prior SQL expertise and features a user-friendly interface that allows you to create analytics with only a few clicks. Analysts and engineers can execute metabase SQL queries for questions that aren't quite as basic.
Metabase makes analytics easier than you might think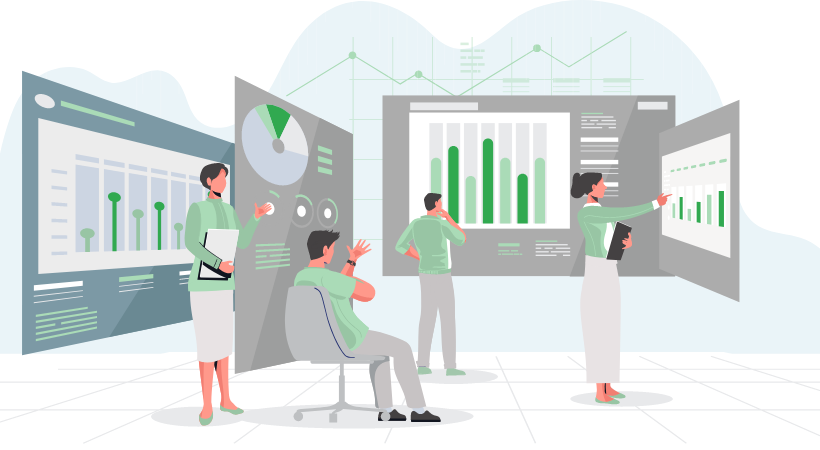 Metabase is a SQL-based interface with a graphical query builder for streaming data (including music streams), security investigations, fraud protection, and onboarding. Many of its users utilize it for data warehouses, microservices, and even the software development lifecycle. 
With an intuitive interface Metabase takes you through the process of filtering and aggregating your data naturally, as well as bringing it to life in stunning visuals. The intuitive visual query builder unleashes the power of metabase SQL queries, allowing anybody to join and pivot their way to more informed decisions.
Metabase can be embedded in your product, with live metabase dashboards and automated reports. In about 5 minutes, you'll have Metabase dashboards up and running. It makes it simple for anybody in your organization to draw insights from data, regardless of whether or not they are familiar with SQL. Everyone, from analysts to front-line employees to the CEO, can look for insights into the data. 
Key features
Its deployment adaptability on a multitude of supported systems is apparent. Its major purpose is to allow consumers to make data-driven growth decisions. Here are a few more features to note.
Pulse Reporting
Enables users to exchange KPIs, objectives, and results.

Shared dashboards between departments are all updated based on day, week, and month.

Allows users to choose where to improve or concentrate on

Metrics enable developers for troubleshooting and monitoring.
Analysis of data in a Data Warehouse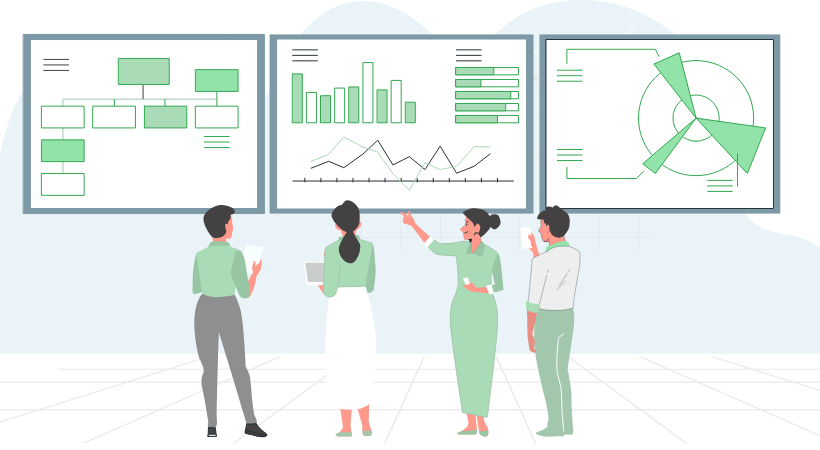 Pulse reporting feature plays a key role while performing real-time warehouse data analytics.  

The results can be shared among teams to maintain track of KPIs. Individuals can also undertake exploratory analysis and share it with others by sharing dashboards. 

There is room for creativity in the team in an organizational structure where perspectives and ideas are embraced.
Ease of Installation
Depending on your preferred method, the Metabase installation procedure takes little to no time.

If you want to work with it on your PC, you have a few alternatives, ranging from Docker to running it as a Mac app. The cloud installation is a little different, but there are instructions for getting it up and running depending on whatever cloud provider you choose.

It can connect to a variety of databases and data warehouses. MySQL, Postgres, Amazon Redshift, Snowflake, Big Query, Spark, Mongo, and others are among them.
Highlights of this open source and

reasons why choose it for visualization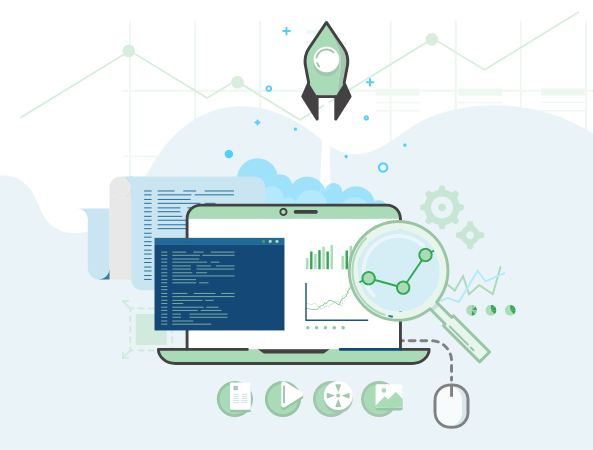 Open-source
Being an open source it can be applied as a very cost effective solution to your project and save money. Metabase is frequently used for pitching ideas and business proposals to stakeholders and other corporate decision-makers since it makes this visualization very easy to produce. Metabase is also open source, which means that anybody can access and edit the code. By utilizing GitHub codes, users can simply tweak the application to their liking.
Supporting Technologies
Some of the major technologies that integrate with Metabase are MySQL, MongoDB, PostgreSQL, Microsoft SQL Server, and Amazon Redshift. We can use the native query mode to build our SQL queries, or we can use the stored procedure to generate complicated reports.
Cost-Effective
Because Metabase is supported or set up in the AWS elastic beanstalk, the only maintenance expense would be data storage.
Metabase is for everyone
Accessible to everyone, regardless of their responsibilities, roles, or levels. Metabase connects to your database in five minutes and brings its data to life in attractive visualizations. Data exploration becomes second nature because of a straightforward interface that makes data accessible to everyone, not just analysts and engineers.
Who is using Metabase?
Metabase is used by over 30,000 firms & organizations in 200 countries to explore and manage their data. Stackshare.io states that 244 companies reportedly use Metabase in their tech stacks, including CRED, Bitpanda, and CircleCI. The user-friendly interface, which is available both in the cloud and on-premise, provides an open source means for businesses of all sizes to ask questions and learn from their data.
It is helping customers in a variety of domains, including logistics, financial services, hotels, technology, and retail to develop seamless, interactive analytics-driven insights.
Metabase Cloud 
Users can now take advantage of several deployment options thanks to the extension of Metabase Cloud. For small businesses, if customers are looking to establish a simple, simply accessible platform they can begin with a low-cost version with shared resources. Customers can upgrade to a fully isolated, single-tenant system as their needs change, which will improve performance and security.
Customers across a wide range of industries and countries may now analyze data across databases with Metabase Enterprise and Metabase Cloud, with use cases ranging from company-wide business intelligence to engineers checking in on microservices to providing customer-facing analytics.
In light of these facts
Businesses are leveraging Metabase to support their teams' evolving analytics demands and reduce their reliance on specialized data teams. This is because of Metabase's streamlined integration and easy-to-use interface.
For any organization, Metabase can be the key when it comes to BI. Everyone on the team has access to self-serve data, answers to inquiries, and the ability to create their unique dashboards. Instead of continually fielding requests for data, Data Scientists can focus on more strategic and critical projects.
At WalkingTree, we implement customized Metabase based business intelligence and analytics solutions keeping in mind your business environment. We also offer support services on an AMC or per hour basis for new or existing installations on the Metabase Business intelligence tool. Our team of experts are available to respond to you within a predefined SLA.