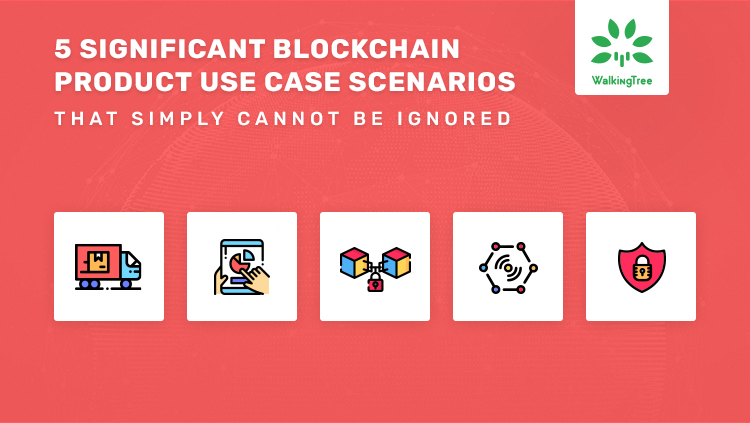 A Performance Preface
Recently, there has been much hype about Blockchain Technology, all thanks to the introduction of Bitcoin in 2009. BitTorrent and Tor are applications of the splendid blockchain technology pertaining to the peer-to-peer network design.
The blockchain technology has garnered its reputation because it eliminates the need for third-party intervention while two parties are mutually exchanging business information which saves upon cost overheads to a large extent. Its immutable disposition reduces the risks of information tampering, fraud, and unethical cyber activities.
A sneak peek into the performance trail of Bitcoin will tell you about its high level of competency. The initial coin offerings raised massive sums of money for blockchain-based projects in the last two years. After raising a mind-boggling sum of $5 billion in 2017, the industry has outstripped it in 2018, which is a vital sign that it won't just stop at that.
The hard fact remains that it's not the fundraising that matters but the actual use case alignment to the question when a business needs a Blockchain implementation.
Blockchain's cutting-edge design has already catalyzed disruptions in several industries. In fact, blockchain-based startups have already designed many novel use cases that span the entire trajectory of private and public-sector services.
From logistics to digital identities, the ideas emanating from blockchain are astounding. Every business today, is slowly drifting towards Blockchain implementation in order to make their operations more cost-efficient through transparency and for better revenue generation. There are five lucrative use cases that have emerged so far from the incipient blockchain industry.
For a free consultation on which use case is the best fit for your business call us today.
Here are the five prominent Use cases of the Blockchain Technology that give us a preview on how powerful this technology could get over the years.
Streamlining Supply chain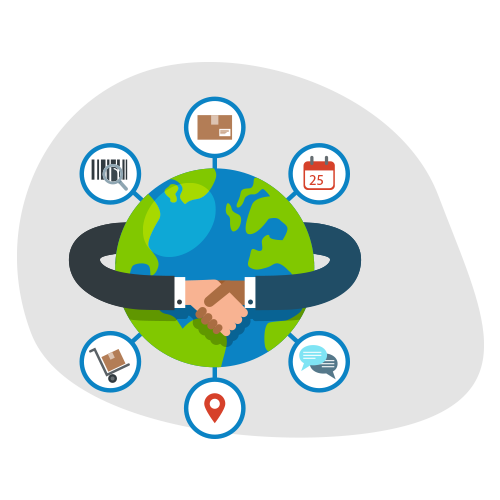 Businesses worldwide have developed unevenly over the years in response to the dynamic momentary needs rather than an organized phenomenon. This dynamism has led to an unnecessary convolution in the supply chain segment. Manufacturing activities occurring globally have espied the transparency between suppliers becoming almost non-existent. For suppliers, warehousing, and even logistics providers, prioritizing accountability isn't just customary, but paramount as far as the myriad moving parts are concerned.
Blockchain is the perfect fit for the designated task in hand, with real-time tracking that's subjectively appealing to organizations with complex supply chains. The multinational retailing giant Walmart has partnered with IBM to implement the Hyperledger Fabric blockchain hands-on, for instance, in tracking food staples from the supplier to the rack. The functional implementation of the ledger could be beneficial for pharmaceutical giants, which are required by law to uphold the chain of custody over every pill. This way, with the Distributed Ledger Technology, vital data is shared among all the designated users with an increased level of operational transparency and no corruption.
Enabling smarter predictions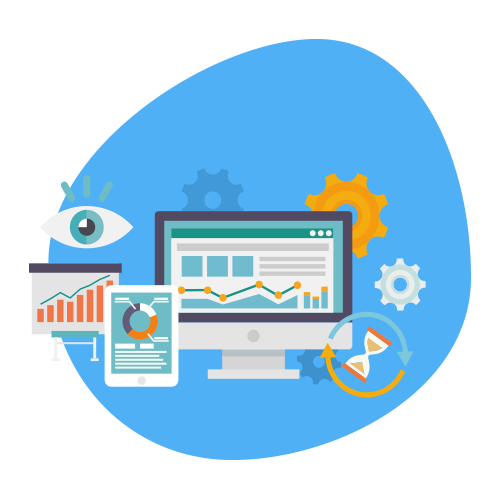 Because all transaction data is stored directly to the ledger, blockchain-based business intelligence and analytics tools are more capable than ever of mining massive amounts of data and producing valuable business-intelligent insights. Some applications have had a practical contrivance already.
For instance, by using natural language processing, the operational equivalent of typing in a question or a query, the blockchain-powered AI platform Endor uses its predictive analytics capabilities to relay responses in real-time. With their predictions protocol, individuals and businesses can tap into accessible public data sets or utilize them privately for the bespoke needs of their projects.
Users can trade in coins to access the predictive capabilities of the ecosystem while data providers, predictive engine providers, and application developers are rewarded for their contributions. The ecosystem is designed to deliver accurate forecasts in real-time while bequeathing predictive capabilities in the hands of consumers and smaller private enterprises.
Building Decentralized Apps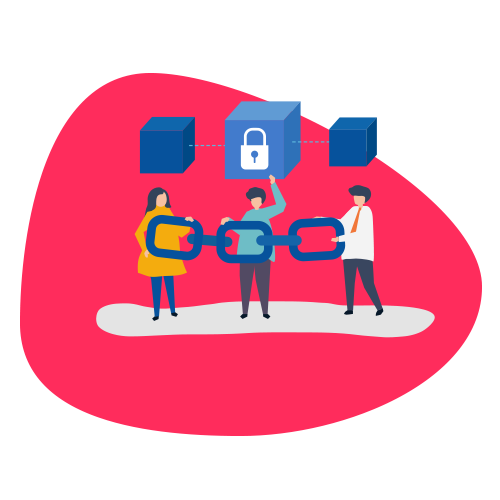 Blockchain's dynamism offers developers the ability to build decentralized applications (or dApps) that circumvent many intrinsic problems. Originally created using the Ethereum ERC-20 chain, dApps offer a truly decentralized platform that capitalizes on the benefits of blockchain technology, including greater democratization, peer-to-peer interactions, and a consensus-based fully trustless protocol. The biggest difference, however, is in the way data is stored and accessed. Unlike traditional apps where data is centralized in one location, dApps store transaction entries and other data directly on the blockchain's distributed ledger, which removes single points of failure and facilitates increased transparency in operations.
Regardless, Ethereum is starting to run into serious problems due to its difficulty in scaling up for massive userbases. Currently, Qtum, a foundation that has its proprietary hybrid blockchain, is providing developers a way to build and deploy dApps. Qtum's blockchain integrates the bitcoin blockchain's security capabilities and features with an Ethereum Virtual Machine, experiencing the best of both worlds. Users can create apps on an integrally unique chain while underscoring their experience with the best features of the two renowned blockchains.
The ability to build better dApps rapidly is vital for the blockchain, and trademark businesses that provide enterprise software solutions, looking to assimilate its capacities. By simplifying the dApp process, companies can reach out to upscale markets with better products effectively. Discover How with our Blockchain Technology Consulting Services.
Simplifying the Internet of Things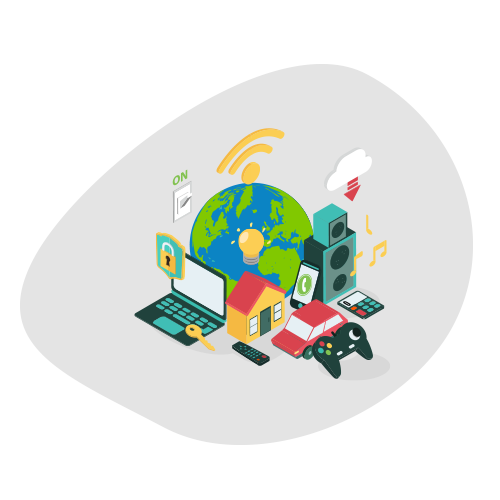 The Internet of Things is greater automation efforts personified. Connected ecosystems that can record, process, and share interactions are instrumental in building smarter cities and underpinning the advent of autonomous vehicle revolution. Blockchain resonates the mapping of infrastructural capabilities with the forte of modern IoT.
Distributed ledger technology can record the substantial volumes of data produced by IoT systems in a trustless fashion and transparently analyze data points to produce business-generating insights. Thanks to its identification, verification, and data transfer abilities, blockchain is ideal for hosting IoT devices for both public and private sector use cases.
In the public sector, IoT devices can be used to improve infrastructure management and enhance municipal services such as taxes. For private businesses, blockchain-based IoT offers better logistics and warehousing tracking mechanisms with performance-enhanced data.
With a crypto token designed specifically for IoT needs, IOTA has emerged as a power- efficient and scalable technology that uses connected devices to validate value transfers on the distributed ledger. The multifarious IOTA boasts of zero transaction fees, augmented security, and a high degree of compatibility. As a bonus, IOTA is already supplying the new gold standard for machine-to-machine communication.
Fortifying Identity Management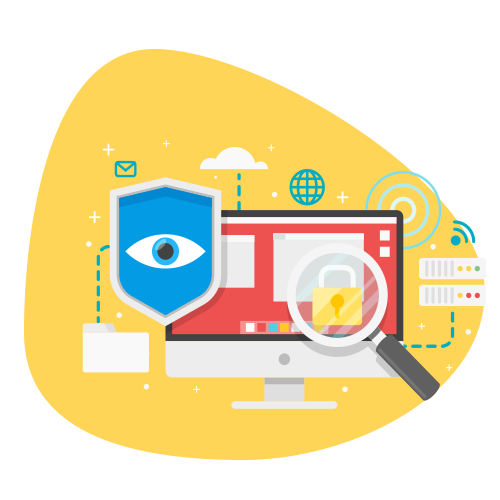 The expansion of the internet has coincided with a rapid rise in identity theft and fraudulence. In 2017 alone, 2.6 billion records were lost, stolen, or exploited across the globe according to the data collected by the Breach Level Index, with identity theft alone accounting for 69% of all data breaches. Even beefing up security norms has not proven good enough to counter the evolving threats. Thankfully, blockchain's immutability and ingrained authentication tools are instrumental in preventing identity theft.
Using blockchain for identity verification gives a new security paradigm to the equation while removing verification bottlenecks and providing more accurate results. For instance, Civic's Secure Identity Platform (SIP) is designed for incorporating multi-factor authentication without the need for passwords or usernames through its reliance on biometric information verified by the blockchain ledger instead.
Each user goes through an identity check that involves the creation of a verifiable user ID and its validation by the system. Following this, partner bodies like banks or governments can authenticate the accounted user information in an encrypted format.
Conclusion
Blockchain is a double-edged sword which holds the key to polymorphic disruptions across industries, sectors, and activities because of its vulnerability through more accessible data intelligence and predictive capabilities. On the other hand, the business-conducive facet is evident through better educational tools and potentially functional blockchain-based services. This is again owing to the transparency it upholds and its revolutionary take on consensus-building.
What is your use case for business-building around the Blockchain technology? Would you like to discover the infinite possibilities of applying this deal-breaking technology to your coming of age business applications? To know more about how we can help Call Us Today!