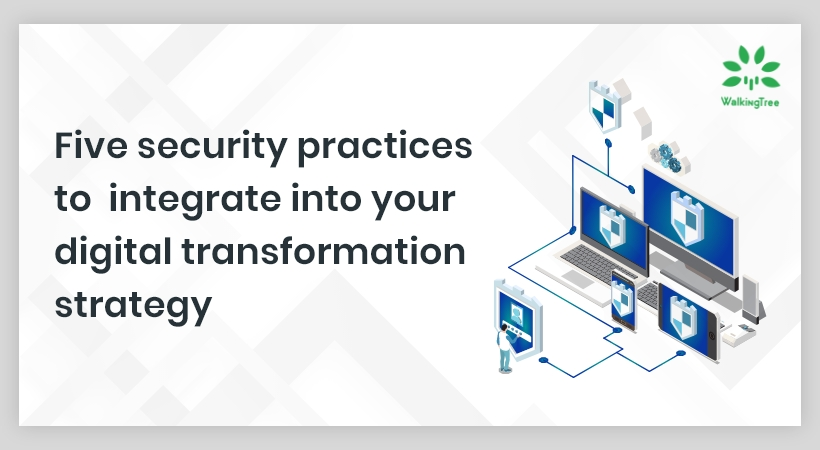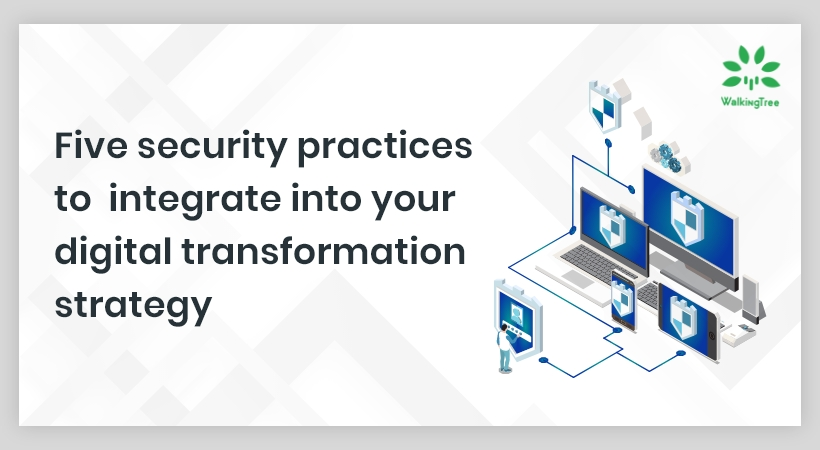 Incorporating security as a core component of the digital initiative is more likely to embark on a seamless Digital Transformation journey when it is ensured that appropriate measures are in place from the beginning
As organizations embrace digital transformation, they are also embracing the potential of data and its implications for employees, end-users, and customers. It's undeniable that incorporating digital technology into all aspects of a company may lead to significant changes in how organizations function and give value to customers. And as the race of digital transformation gains traction, it is always good for businesses to take a step back and consider their security plans. Many firms, on the other hand, are attempting to exploit data without fully comprehending its ramifications, putting their firm at danger in the process.  
With new processes and product development moving at a high pace, digital transformations are being launched at high gear. As IT and business rushed to implement agile and DevOps to decrease time to market, security concerns were frequently overlooked. There could be chances of businesses facing service failures as a result of security teams' incapacity to manage digital risk.
Moreover, in the context of rising data privacy concerns, enterprises must be more proactive in their software development and security approaches. They must strike a balance between their business needs for agility and cost-effectiveness and their consumers' security and user experience requirements. With a little planning and preparation, organizations looking to change and distinguish using the cloud, mobile, or web-based apps and services can effectively satisfy these criteria. Customers' requirements for the depth and consistency of their digital experience are steadily rising. It is critical that digital services be not just quick, dependable, and simple to use, but also secure and safe for both customers and organizations. 
Also, the Covid-19 pandemic has sparked societal changes all across the world. Governments enacted orders restricting large gatherings of people, limiting in-person company operations, and encouraging people to work from home as much as possible almost overnight. As a result, every organization began looking for ways to operate remotely. While working from home offices, they used numerous collaboration platforms and video conferencing capabilities to stay in touch with their colleagues, clients, and pupils. Having few options to deal with this new reality, organizations had to extend their connections and possibly expose themselves to unsecure networks. 
Not only is today's digital world more multifaceted than ever, making it much harder to safeguard, but the transformation is also broadening the system's vulnerabilities, providing attackers additional options. In this context, cyberattacks remain to increase in scale, scope, and sophistication.
Make security a priority rather than an afterthought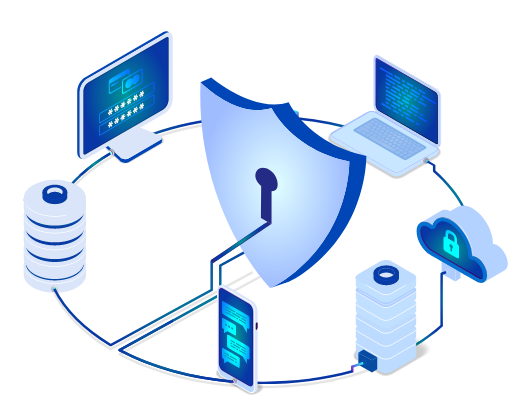 With all of the hype about cybersecurity having built-in rather than tacked on, security is still an afterthought for the large proportion of digital transformation initiatives like mobility, cloud services, and user experience programs. Too frequently, security is perceived as a hindrance to a project's success rather than an enabler, and with the pressure to get a project up and operating as quickly as possible, a lack of strong security considerations is an issue for businesses seeking true business recoil.
No digital transformation project should ever begin without a thorough grasp of the security consequences. The strategy for obtaining IT solutions and security solutions should also be considered. Multiple vendors can make system integration more difficult, so having an organized IT governance architecture with incorporated specialized security will help you develop your digital business while also securing it. 
Though security has become essential it is not that easy to implement and one needs to put in a great effort. However, considering a few points makes it easy and broadens knowledge in such circumstances. In this blog, we shall discuss four ways to feature security while implementing digital transformation strategies. Here are three suggestions for putting proactive security measures in place for your company:
Taking an active role in cybersecurity
A strong cyber-defense plan is becoming increasingly important for the corporation. Before you can start adopting a proactive security strategy, you must first determine what your company's security objectives are. When defining goals, think about your sector and the types of data your organization handles. Your firm may be more exposed to attacks as a result of these circumstances, necessitating the implementation of greater security measures. These risks must be addressed when dealing with sensitive and individually identifiable company and customer data, as well as the potential to jeopardize people's health. 
Following the identification of your organization's goals, you can determine which security standards your company should adhere to. In a disaster recovery plan, you should both establish the criteria for applying these standards and ensure that they are upheld and met by all personnel. Many useful options, ranging from password protection precautions like multi-factor authentication (MFA) to penetration testing, can assist firms in strengthening their security posture before attackers strike. Companies can not only prevent lower-level assaults but also recover faster from and decrease the impact of data breaches by proactively addressing basic security problems.
Eliminating silos and performing audits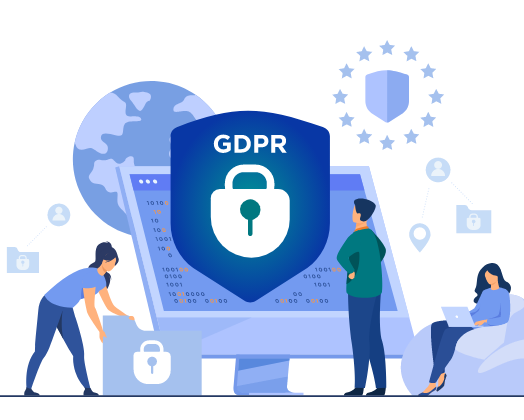 To manage cyber risk, many firms rely on a patchwork of reports from several sources. These companies' executives are unable to evaluate the rewards on their cybersecurity investments. It's critical to protect your digital assets from the inside out. Legacy architectures are created for specific compliance and governance objectives, which might generate challenges as firms modernize their operations. In terms of both codebase and functionality, legacy systems are often quite huge. You can't just modify or replace one system module because of its monolithic nature.
Organizations are walking a tight line between access and compliance to stay up with the pace of technology and new rules like the General Data Protection Regulation (GDPR). Despite the fact that it may appear time-consuming, savvy businesses will keep track of who has access to what information and audit themselves on a regular basis to strike a balance between ease of work and ensuring that privileged information does not fall into the wrong hands. You can ensure that individuals can be productive while your data is secured by putting mechanisms in place to monitor this type of behavior.
Security goals should be clearly communicated
You must first build a system to support clear communication between and across different parts of the business if you want your organization to know and understand where you want them to go when it comes to enhancing their cyber defenses. This starts with security specialists comprehending business priorities and operations personnel comprehending the role of cybersecurity and why it is critical to the success of your company. 
Following that, executives must ensure that everyone in the firm is aware of the particular cybersecurity initiatives the company is doing to improve its security posture. Participating in communications campaigns, sending out reminder emails and policy links, and even arranging meetings or other debates are all examples of this. 
To avoid potential friction spots and handle speed bumps, strong executive backing is critical. Clear leadership communication about the benefits of digital transformation and why new – often burdensome – security measures are required also aids team understanding of the significance of these changes.
Make it easy for users to succeed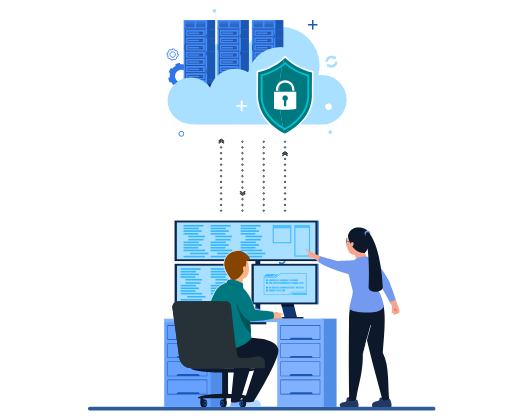 Organization-wide security awareness training is a critical technique to ensure that your staff is aware of the indicators of malicious cyber activity as well as how to correct their non-malicious (but risky) behavior. Though the investment may seem difficult to measure in the face of tight funds, prioritizing security education can pay off in the event of a cyberattack. The C-suite is crucial to a company's digital transformation success. They are ideally positioned to create the strategic vision for embracing new technology, streamlining processes, improving customer experiences, implementing organizational changes, and building new internal skill sets as the leaders of their organizations. Although C-level buy-in is critical to overall organizational acceptance, the people who use new tools and technology are ultimately the most significant factor in safeguarding your digital transformation initiatives.
Because each leader has a distinct perspective and area of expertise, they should be involved in big corporate transitions to ensure integration and overall success. Consider multi-factor authentication (MFA), which demands users to provide two or more pieces of proof to show they are who they say they are during the login process. It is incredibly effective, but it is difficult to use, which is one of the challenges to MFA acceptance.
Creating an atmosphere where all employees have a vested interest in security is essential to overcoming human error breaches. Employees must understand the importance of safeguarding client and partner information, as well as their responsibilities in doing so. They also require a basic understanding of hazards and the ability to make sound decisions regarding Internet security. Many people consider security to be common sense, but it is more like "out of sight, out of mind." To establish this paradigm, employees must be trained and educated.
Are we there yet?
We are living in a time where businesses are expected to give constant service to clients, no matter where they are. This has been made feasible by technology, but it has also made it easier for criminals to steal from businesses and individuals. Security should no longer be viewed as a low-return defensive investment, but rather as a necessary and integral component of any cyberinfrastructure. As a result, it should be at the top of the digital transformation priority list.