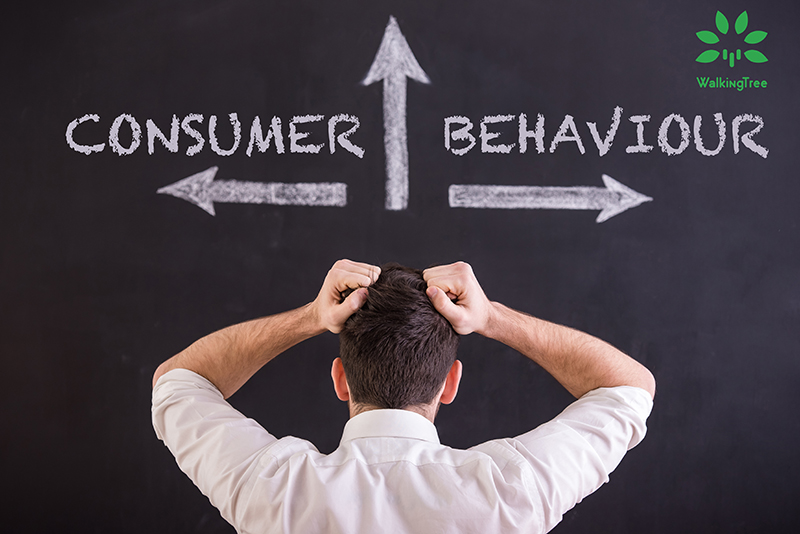 Pandemics rarely affect all people in a uniform way. COVID-19 forced all humans to switch from their popular comfort mode to survival mode. Sooner or later the virus will go away but the world it leaves behind will be different for sure. Millions of people around the world are forced to change their lifestyle habits, which in turn will change some of the consumer behaviours and market response permanently. Here are few of the observations and predictions on where the UX think tanks should  shift their focus
Change in lifestyle:
The definition of Quality Time:
Social Distancing: 

Have you ever noticed people gushing out of airplanes, trains, buses and movie theatres as if they want to win a marathon? If not in all but in some countries, standing in line for a bank teller or a billing counter in a grocery store and in this process they are too close to the fellow members, that they can really smell the detergent that you used in your washing machine or what you had for your breakfast or lunch? Well, not anymore. This could be one behaviour that could bring a permanent change in consumers behaviour. Expectation is that people will maintain a personal safe distance from others to make sure that they have less chance of acquiring such communal diseases. Well that is me being optimistic here.
Power of Authority:
If governments and authorities get their handling of the crisis right (which mostly they will) it won't be a surprise if the power shifts to a central authority and a top-down power control will be back in fashion. Now, how does it make a difference in consumer behaviour? Acceptance for the role of governments and companies in society, and their importance of collective behaviour may increase a lot
Things to watch:
Even if the virus is gone, public pulling  into Movie Theatres, malls, theme parks, concerts, stadiums is going to be the biggest challenge. This in turn will lead businesses either to focus on pulling the crowd by increasing the trust in public gatherings or find alternate ways. The former practise is an age old marketing practise and they keep doing it anyways. But if they are finding alternatives, then here are some arenas .
Digital:
The world already moved towards the digital everything in the self isolation or lockdown state. Chances are, that consumers are going to be more attached to this digital everything.
Elearning and WFH: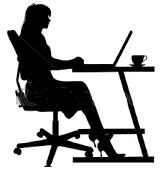 With the high volume of web meetings, work from homes and digital classrooms, organizations are studying the impacts of these trends which could change how they work internally. Once this is all over, companies might need to adopt more flexible policies going forward.
Students may adapt to online classes and possibilities are that big schools and universities are going to shift from their conventional classroom studies into online and virtual classes.
E-commerce:
Yesterday when I was talking to one of my friends in the USA, one of her parents who is living in a big city started using ecom for the first time to buy her essentials. This is happening in most of the isolated or locked down places in the world. Older generations are starting to see online shopping as a valid and safe option.
After the COVID-19 pandemic, there will be a spike in the number of online shoppers and ecom companies having to upscale their services to meet the demand of consumers. This upscale will also shift the UX teams focus uplift online platform to give more competitive user experiences.
As mentioned earlier, trust is the most influencing factor of the consumer behavioural change and to gain or retain their trust on online platforms is going to be the at-most important task in-front of UX researchers/analysts. Product categories, Trust gain, Payment methods and Delivery Options are the areas which are going to undergo a cycle of rethinking or reinventing methods.
Health and personal hygiene:
This is one sector where there is an increase of more than 50% across the globe and this is going to continue for the next 12 months (experts opinion). Nielsen group studies on asian countries predict that personal hygiene and home hygiene products are going to move more towards online sales.
On Demand movies and customized digital content:
If theatres are not going to be filled with customers, the movie industry (both domestic and international) is going to get a big hit post pandemic. Possibilities are that the OnDemand movies and customized digital content on online streaming portals are going to grow. Film makers are already thinking in the lines of airing new movies on the same day that they are going to release in theatres because consumers would prefer safety and comfort than going to theatres
Confidence and Trust:
Trust will be more important than ever before and building confidence to the consumers in every channel possible is going to be the biggest challenge of all. Chances are, that consumers are going to go back to well established branded company products (premium products and services), rather than experimental trials on new products. Justifiable optimism will sell well.
Home Delivery:
To really understand behaviours we need to understand actions, cognitions and emotions. All the three are connected (not unidirectional but multi directional). Behaviours could be Conscious or Subconscious. Again measuring behaviours is going to boil down to Qualitative and Quantitative studies and observations. This is where UX researchers and designers need to look at and go beyond the rational, into the emotional behaviours. Look at the bigger picture but solve the puzzle piece by piece.