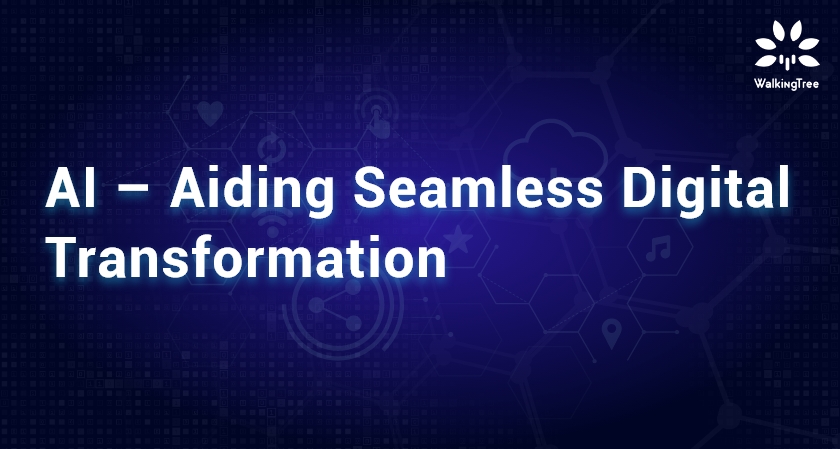 The two technologies that everyone is talking about are Digital Transformation and Artificial Intelligence. It is worth noting that while businesses understand the value of digital transformation, somehow they missed out on how AI can help with this. Not any more.
A 2019 report by TDWI mentions that 61% of companies that use AI/ML, say that it has made them more productive. In other avenues of digital transformation, the same report highlights that companies are devoting 46% of AI technology to improve their IT services, 44% to improve operations teams. 
It's clear that companies are benefiting by using AI. So, the question worth asking is this; what does AI specifically bring to the table that helps digital transformation?

What role does AI play in Digital Transformation?
Precisely Defines Customer Preferences
Data collected can help AI algorithms in identifying specific customer preferences. Advanced AI tools can use their algorithm to filter customer preference options from product and brand right down to the communication.
This particular benefit of AI positively impacts customer loyalty rates. Since the better you know your customer, the more proficiently you deliver your product, and the more likely they are to stay with you.
Predict the Probability of Customer Actions
These 'actions' are the ones that customers make when it comes to paying bills. AI can now, accurately predict which pricing offers or bundles customers are most likely to pick. The implications of just this are immense.
Think about it, you can now, not only target customers interested in your products but who are also willing to make payments. The algorithm collects data from previous transactions and can define the specific tastes of a customer. This can go a long way in making your business the top brand in its industry.
Encourage Customer-Driven Insights
AI encourages the business to focus on the customer as opposed to technology. When the focus shifts on the customer, the business learns to gather data-driven insights. This motivates decision makers to put in place methodologies such as agile and other customer-centric approaches.
Customer insights in turn highlight the need to improve IT infrastructure. Our blog on 'Data-Driven Business Outcome' can give you more information about the benefits of this approach.
Improves Time-To-Market Performance
Today, businesses can gather volumes of data. Sorting it all out can affect an organization's time-to-market. Through AI, streamlining the influx of data and translating it into something valuable becomes easy.
Once an organization identifies the requirements, the likes and dislikes of their customers, production processes can get quicker. Additionally, organizations can use AI to streamline the flow of a product right down to its release in the market.
Further, AI can assist with analyzing the impact of the product on the market and use this data to keep improving.
Help Improve Security
Security experts can use the ability to streamline data to protect the organization from cyber threats. While the organization uses the data to cater to the needs of its customers, security experts can use it to identify any abnormalities in the data. They can use this data to deal with any potential security threat.
Since AI is constantly growing, the analysis of data will only get better. Cybersecurity will be able to see threats coming from a mile away.
Improve Workforce Productivity
All the above benefits of AI highlight the impact of workforce productivity. Mainly that AI will ensure that workforce productivity will skyrocket. Many times, employees need a push in the right direction to be able to outperform themselves.
With AI and its ability to collect and streamline data, helping teams in any organization truly understand their customer and focus on meaningful work. According to a finding by PWC, 72% of decision-makers consider AI to be responsible for better productivity.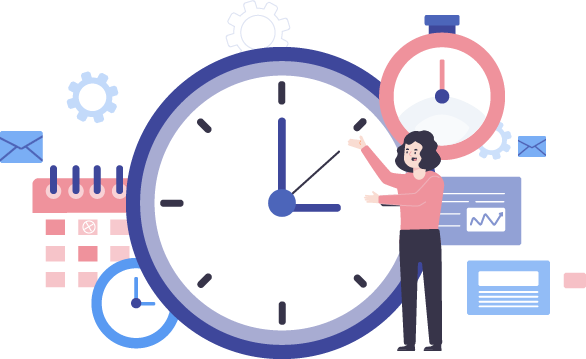 No Better Time Than Now!
The fact is that, in their journey toward digital transformation, many enterprises are taking advantage of the benefits of AI. The healthcare industry for example has used AI in developing intuitive prosthetics for amputees. Doctors in collaboration with Google have developed speech recognition software for people with speech impediments and ALS.
AI has also made its way into FinTech companies. One way it has done this is by automating customer support. The Wells Fargo Bot is the best example for this, in fact they even call it the most helpful banking assistant on Facebook. These companies are also integrating AI into trading and money management.
This digital transformation in these industries is making the world a better place. Everyone in today's world expects new innovations; creative ways to make life easier. Traditional means of operating businesses are dying. For businesses to survive, digital transformation is key, and AI is at its forefront.